Polaris
Wear Rod Drawings
Do not over tighten nuts! Tighten only until firmly snug. This is especially important when working with plastic skis. They always have a cushioned feel to them, unlike steel skis which provide a dead stop to the nut. We use 5/16" x 18 bolts because these are all that is necessary - strength-wise. Having more than one bolt only helps keep the host bar straight. Also, this allows the easiest installation without any need to drill the skis or use a hammer. It is not the size of the bolts, but the number and location that is important. Easy installation
To prevent cross-threading, rotate the nut counter-clockwise until you feel the end of the nut's thread fall over the end thread of the bolt. Then, turn clockwise to tighten.
Red = Carbide Bolt Pattern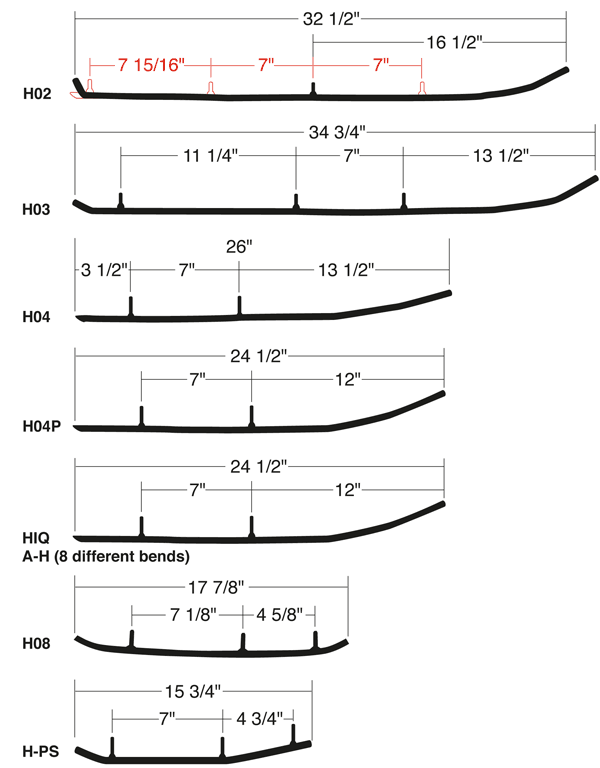 Home | Polaris Wear Rod Application Chart | Ski Savers Chart | Trail Grabbers Chart
Site Map


Copyright © 1999-2014 Bergstrom Skegs, Inc.
All rights reserved. .