Secret Stud Shoulder

Their shoulder was so secret Woody's didn't know about it. Their 1992 stud did not clamp hard enough on all the tracks. They settled on the same height shoulder as the 1975 Hot Tip stud except when they apparently forgot the secret.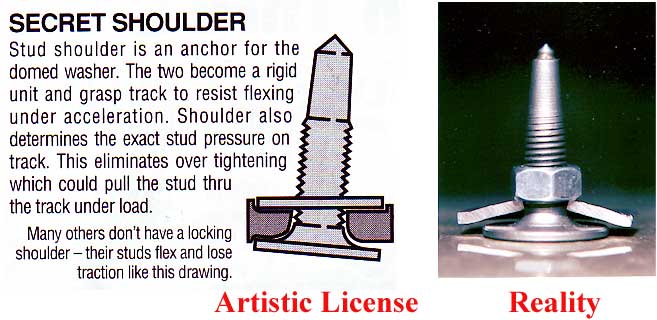 Their statement is as accurate as their drawing
Home | Main traction history page
Copyright © 1999-2016 Bergstrom Skegs, Inc.
All rights reserved.