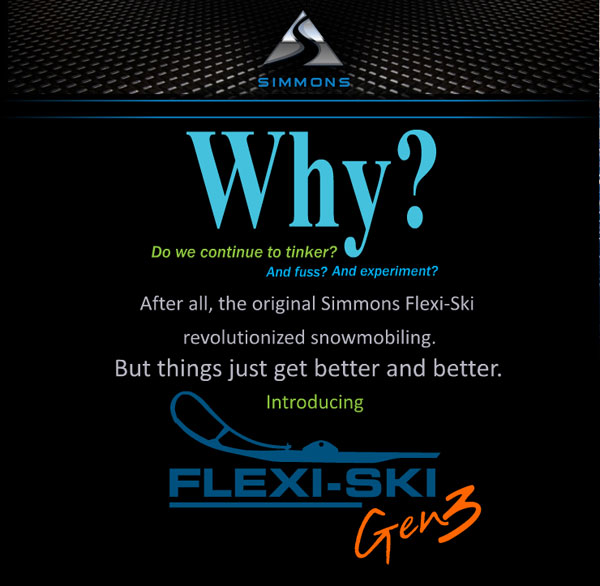 In my opinion, what Simmons helped to bring to snowmobiling is the awareness that snowmobilers were looking for better control, and willing to pay.
As sled production has decreased so has cash flow to the industry. While rehashing front and rear suspensions they have kept the promise alive, yet created distinctions without a difference in results. That brings lots of cash into Dealerships and the OEM's, year after year after year, to make up for lost sled sales.
---
Copyright © 1999-2016 Bergstrom Skegs, Inc.
All rights reserved.