SLP MoHawk Ski
The MoHawk ski keel is almost identical to their 2000 SLT and 2004 Powder Pro ski, They will work the same as the SLT, and the Powder Pro ski, because the keels are almost the same. SLP said the SLT ski would not dart or push when they came out, but they did!
The Gull Wing Edges are too high to affect darting. The upwardly slope of the Gull Wing Edges will not add much floatation, if any. The 2004 Powder Pro ski had wings and will trap more snow than the MoHawk ski.
The biggest change they made, was that they increased the height of the spindle bolt, on the saddle, so the spindles of all 4 OEM's could fit.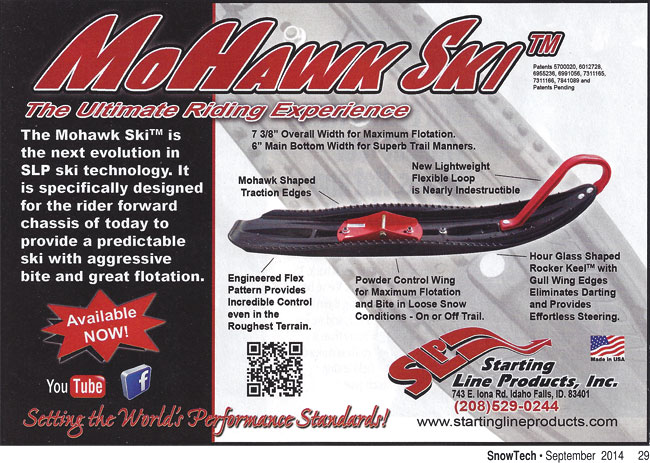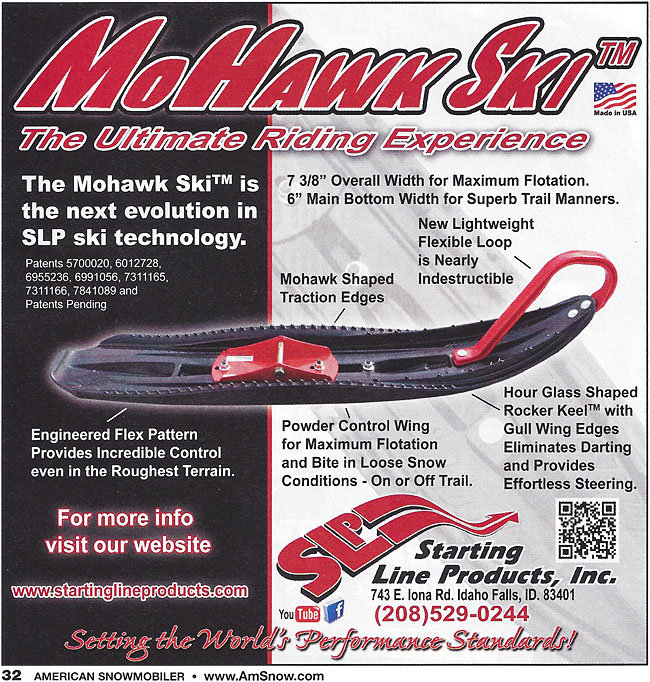 ---
Copyright © 1999-2016 Bergstrom Skegs, Inc.
All rights reserved.