---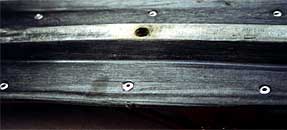 SLP ski using Ski Savers
Used approximately 4,000 miles, from 1995 to 2000, in Wisconsin. Note the keel's edges are intact proving Ski Savers work!
Thom W.
Germantown, WI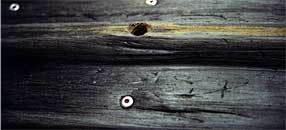 SLP ski NOT using Ski Savers
Ridden in the same group of sleds for approximately 2000 miles without Ski Savers. Note...wear!

Home | Site Map | Ski Savers Main Page
Copyright © 1999-2016 Bergstrom Skegs, Inc.
All rights reserved.